Don't you just love it when dreams come true?  I am a lover of fairy tales at heart.  Thank you God for giving me a little girl and to be able to share some of those dreams with her.
For as long as I remember my Gillian has wanted to work with animals, she is very passionate about dogs and horses specifically.  Although would not turn her back on any living creature.
What is really cool is that her grandma (Kip's mom) is also very fond of horses and has more to her collection than I think Gillian does.  But that that bond is shared from  her paternal side whereas the love of doggies comes from my family.  It is just really cool to see what shapes our children.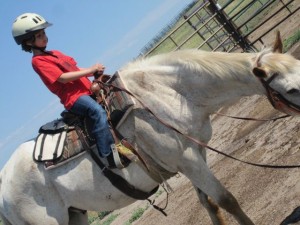 This past week Gillian and I had a dream come true.  Although, Gillian has been on a few horses she has never had the opportunity she had this week, thanks to a very precious friend of mine.  My sweet friend, Alison taught Gillian so much about caring for a horse and riding a horse.  My little girl is so hooked and has talked about it nearly every day since.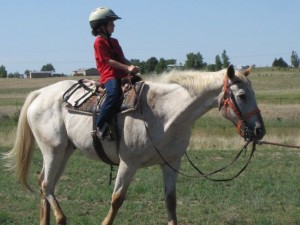 There is something about being in the country, on a horse.  Time slows down and there is a peace about you, a peace you just cannot find at home in the daily grind.  I would love to be able to own a ranch and have horses, it is one of those dreams that you wish could come true.  But, in the meantime we have this lovely day to keep close to our heart.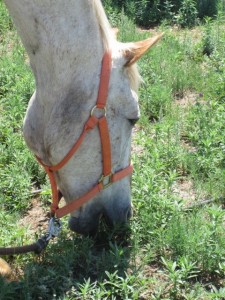 We thank you Alison for sharing T-bone and Millie with us that day.