Our travel day started oh so early! Woke up at 4:00 AM, we all met at Jen's at 5:00 AM and Stef graciously drove us to Denver for our ubber-early flight. This kind of early is even too early with coffee, seriously! But, it was totally and entirely (redundant, I know) worth it.
Our journey to Salt Lake was perfect! Every little detail was as it should be – such a blessing. We arrive with plenty of time to get settled and rest up before our first session. We were even able to check into our lovely room early!!!
Once settled we were able to go pick up our convention goodies! I always love that part, it 's like Christmas in July. We got the c-u-t-e-s-t little, red bag.  Isn't it darling?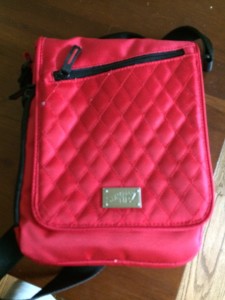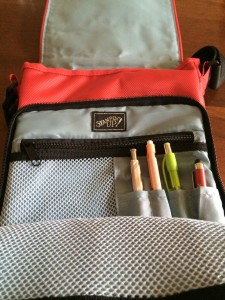 We got three awesome new stamp sets along with all of our make and take supplies.   This week was filled with shopping, eating out at yummy restaurants, fellowship and everything Stampin' Up!
A few of the highlights of this convention: The new Holiday Catalog!!!!!  It is chalk full of some really fun and exciting stuff.   I cannot wait to share all of it with my stamping buddies.  I also got really jazzed about  Project Life by Stampin' Up!  Until hearing about it this week, I was very disconnected about the whole concept of it, but after seeing it demonstrated, explained and even getting my hands on it, I am sold.   I am planning to get my hands on it and even challenge some of you to take a challenge with me.  Are you interested?   I hope you are, it will be so much fun!    Also congrats to my awesome up-line, Jen Jacobsen who is just a SU Rockstar and got lots of awards and is once again in the top 100 demonstrators in Stampin' UP!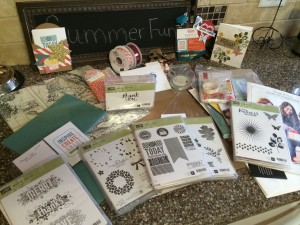 I love the Prize Patrol Stamp Set and Die Cuts that I got, it was so exciting!!  Prize Patrol also gave out a DSP that I have been wanting along with two other stamp sets that I am excited to use.  I am so excited to play with all of my new goodies.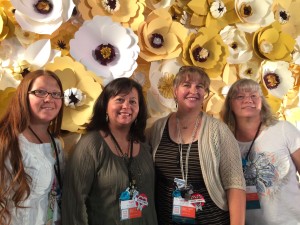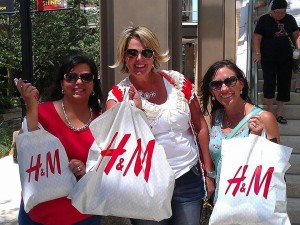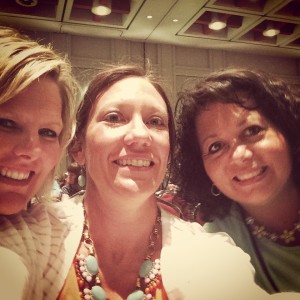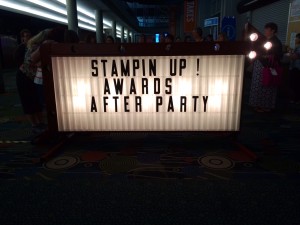 All trips need an adventure, right?  Well this trip even had a little bit of that.   When Hayden (birthday boy) found out I was going to be in Salt Lake he asked me if I could check out a record store there that he had heard about.   I truly did not think it would be possible, nor was I sure if it would be worth it.  I was proven wrong in both instances.
So, I get directions from the front desk for this record store, they made it sound like it was not too far and they failed to mention that it was not a great part of town.   Luckily my friend Stefani offered to come with me.  I am ever so thankful that she did.   I probably would have gotten lost if I had gone on my own and it would have been pretty scary for me to ride that train alone.  There were several unsavory characters on board.  =)
Stef and I  ride the train as far as it will go and then we have to walk the rest of the way.  It was about 6:00 PM and it was still 96 degrees out.  We saw a few things along the way that made us realize we are not in our little bubble any more.  We make it to Randy's Records and I find two great vinyls that my birthday boy had on his wish list. S C O R E!!   While I was wrapping things up Stef called a cab for us.   I was so thankful to not have to go back the way that we came.   It was a funny little journey, one that I will never forget and I hope that my birthday boy will always appreciate.