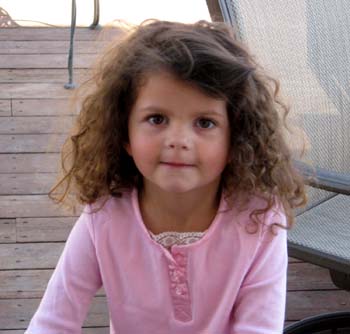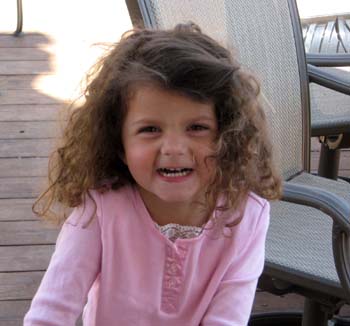 Anyone who has kids knows how wonderful being a parent is, even during the more difficult seasons. That being said, I am amazed how easy it is to get wrapped up in a difficult phase and how it can consume you with worry, guilt and fear. (That probably will never change, right?) As parents, we want what is best for our children; we want them to be healthy and happy children of God.
As much as we know WE are not in control as much as we would like to be, our primary role as parents is to protect them and to train them up. We are to look to our Creator for that wisdom and trust that He knows all of our needs and concerns and the will provide for us and take care of us. Simple? Not at all.
In the midst of a challenging season with my baby girl, I am consumed with worry and fear. "Is she okay?", "Is something medically wrong with her?", "Did something happen to her that has traumatized her?". So many questions and no answers.
Frustrating? You betcha. It is equally frustrating for her, she does not know how to describe what she is feeling or why. She just feels it. I feel it would be even more traumatic if I dismiss her feelings and her pains and so we persevere in the quest to rule things out.
I am praying for her often and I sit and wait somewhat patiently for that gentle answer that God will give me. I know He has me covered as He has sent many a messenger to encourage me and come along side me with hope, encouragement and loving advice. Just this weekend, a complete 'stranger', a fellow parent in G's dance class, saw our battle and frustration and she touched my arm, looked me in the eyes and said "Mom, it is okay. She is just fine, we went through this with our eldest child. The world will not end." What she said after that hit me the most. She said, "She is what matters most right now. You can give her what she needs and it is OKAY!"
Now, I know all of this, BUT, I wasn't acting accordingly. I needed for this stranger — fellow dance mom, now friend — to gently and ever so kindly open my eyes to what matters most. I am so grateful for those precious gifts that God gives me, these special telegrams delivered by God.
My new friend was so right, as soon as I stood along side my daughter, she was fine. She was able to function without fear and enjoy herself. Is that not what God does for us?
I am ever so grateful for this friend who had the courage to step in and wrap her arms around someone she did not know and share some of her wisdom with me.
We are still working through some insecurities with our daughter but I feel that with continued love and prayers from the two people who were entrusted to care for her, she will be just fine.