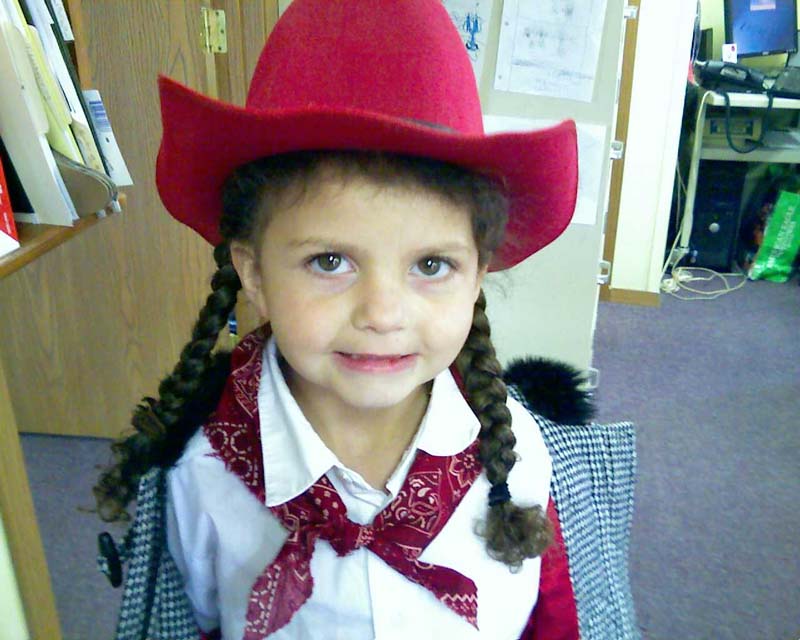 I just love this picture of Gillian. I could just eat her up!!!
You really cannot even tell that we struggled to get an outfit together. The braids were the perfect touch. We just added a neckerchief to a white shirt, jeans and boots. Viola!!!
Gillian shares the love of horses with her Nana Orton and seeing her dressed like this just melted my heart and I am sure her grandma will love this picture. I do hope that one day Gillian will be able to care for and ride a horse of her own.