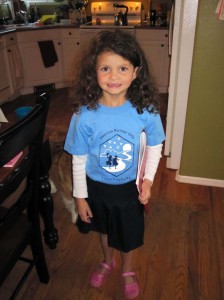 After looking up to her big brother this past year when he joined Cub Scouts, Gigi was so excited to be part of her own troop.  My little Pathfinder loves going to her meetings, wearing her uniform and singing their songs.
This is our troops inaugural year, so it is extra special that she was able to be part of this. She is in the youngest group, The Pathfinders, and looks up to the bigger girls.
American Heritage Girls is a nonprofit organization dedicated to the mission of building women of integrity through service to God, family, community and country.