This recipe is now filed as one of my favorite dessert recipes. It is delicious, easy to make and I absolutely love fresh cranberries. My friend Jen, shared this recipe on a "special (to me)girls night out".  I however, looked it up on line too and used the modifications as I didn't have enough topping the first time.
Even with the pecan's my kids loved it. It is fresh and perfect with a small scoop of vanilla ice cream. Enjoy!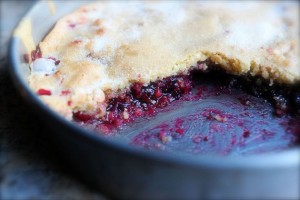 Recipe: Nantucket Cranberry Pie
Prep Time: 10 Minutes | Cook Time: 45 Minutes | Difficulty: Easy | Servings: 10
Ingredients
Butter, For Greasing
2 cups (heaping) Cranberries
3/4 cups Pecans, Chopped (measure, Then Chop)
2/3 cups Sugar
1 cup Flour
1 cup Sugar
1 stick Unsalted Butter, melted
2 whole Eggs, Lightly Beaten
1 teaspoon Pure Almond Extract
1/4 teaspoon Salt
1 Tablespoon Sugar For Sprinkling
Preparation Instructions
*Adapted from a recipe by Laurie Colwin*
Preheat oven to 350 degrees.
Generously butter a cake pan or pie pan. Add cranberries to the bottom of the pan. Sprinkle on chopped pecans, then sprinkle on 2/3 cup sugar.
In a mixing bowl, combine flour, 1 cup sugar, melted butter, eggs, almond extract, and salt. Stir gently to combine.
Pour batter slowly over the top in large "ribbons" in order to evenly cover the surface. Spread gently if necessary.
Bake for 45 to 50 minutes. 5 minutes before removing from oven, sprinkle surface with 1 tablespoon sugar for a little extra crunch.
Cut into wedges and serve with ice cream or freshly whipped cream.