If you would have asked me last year if I would ever have a cat for a pet, my answer would have been somewhat snobbish. "No way, I am a dog person!"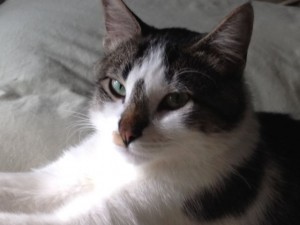 However this past Easter, this cute little white, black, gray and a hint of brown colored cat  formerly known as Curtis, stole our hearts.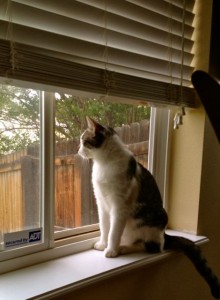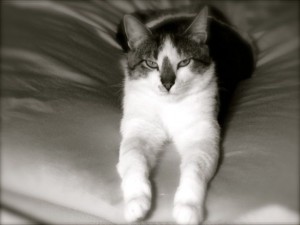 Smokey as he is now known, is a playful cat who just loves being part of the family. At times he sets himself apart from the dogs and at other times he joins them in front of the door to watch what's going on in the neighborhood.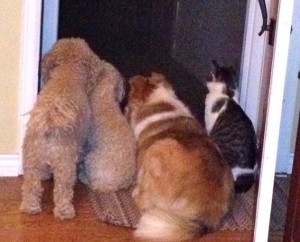 I love this cats disposition and how social he is and wants to be part of the action of our nutty home. I have to say, I am happily surprised to admit I do love this cat.