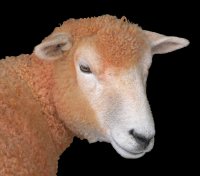 On our way home from a wonderful weekend of camping we were driving down highway 50 along the Arkansas River when I spotted three Big Horn Sheep (hence the name Big Horn Canyon). I urged the kids to look out the driver side to see them. Hays saw them immediately and shared in my excitement. Gilli said she couldn't see them and was not so happy. That was just not fair, after-all it was her day!
Several miles later we eye-spied some horses and Gillian shared her joy in seeing these animals. Life was good, but she quickly reflected upon the fact that she didn't get to see the Big ORANGE sheep!!!!
Ahhh…
I just love my babes.
I do have to wonder, did she actually spot the Big Horn Sheep but looked right over them while she continued to look for big ORANGE sheep?
Did she wonder all weekend long why nothing at Big Horn Park was ORANGE?
I will never know the answer but love it all the same!