While we check-in we lap up everything that we can;  in hindsight maybe more than we should have – tee hee!  As we savored warm, home made sticky buns we signed up for a volleyball tournament, horse shoe tournament and a caricature portrait to start.  What we didn't know when we signed up was that they would all be starting about the same time.  We ran from one to the other, having a blast at each.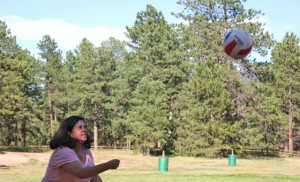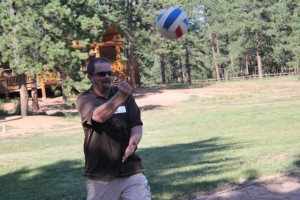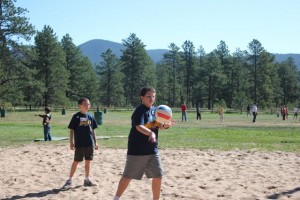 We won our first three games on Saturday and were headed to the finals on Sunday – woohooo!!!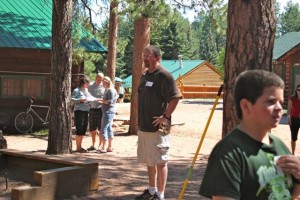 Kip won his first round in horseshoes and also went to the finals.
The same family beat us in BOTH tournaments, luckily they were half our age!
We headed to archery next, where Kip and Hayden taught me how to shoot!  I was hooked, we had so much fun!  It was so fun to bond with my boys this way!!!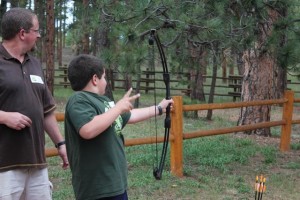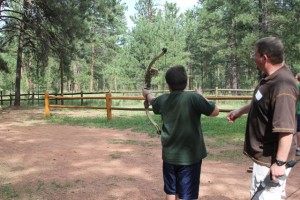 I felt like I was a kid again as I ran from one activity to the next right along with our kids.  Of course, I am not as young or in shape but I had fun anyway.   The Zip Line was next on my list…and we were off!!!  Unfortunately we ran out of free time that day for Hayden and Kip to get a turn but Gillian and I had fun!!!   Gillian so much so that she went back the next day and took a few more Zips down!!!  She was so stinkin' cute!!  I cannot even bring myself to post pictures of me – tee hee, but I did have a blast!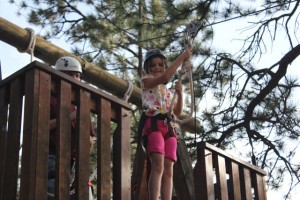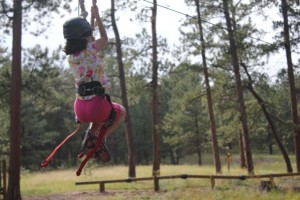 We met for Chapel two times each day, we all started out together and then the kids and parents broke out into their own segments.  The speaker was great, had lots of great stories and many wonderful nuggets to hold close to my heart and ponder.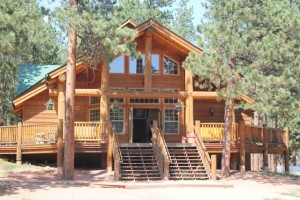 The kids loved the little bit of freedom that they had at camp.  Playing with friends, exploring, learning new things.  What a blessing!  The tire swing was a huge hit with our kids, we always knew if they were not with us, they would probably be at the swing or carpet ball tables.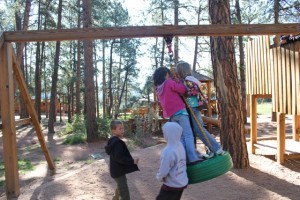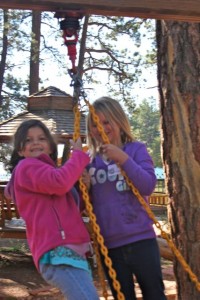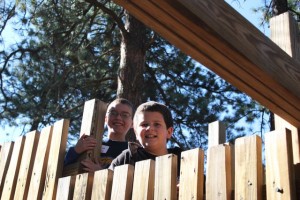 Saturday night we went for a moonlit hay ride – what fun that was!
Lunch at Manitou Lake, canoeing and hike back to camp. I truly think that God gave us the gift of time, how was it only lunch?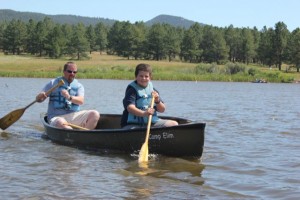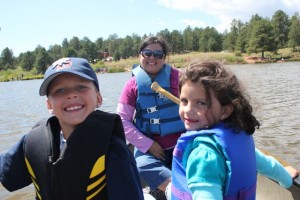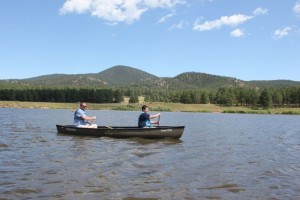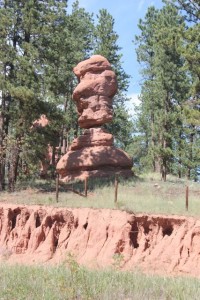 Sunday night was Square Dancing night, we were all exhausted and were pretty sure we were just going to watch but some where, some how we got a fourth wind.  Could only have been from God because we were tired and sore and it was now 8:00 PM.  The kids were mortified that we were going to actually do this!  BUT…..in the end we all had a blast and sad that it was over.  What a work out, I tell you.  I think we all would love to start square dancing with our kids.  Man oh man were they cute. Gillian and her partner Owen were so precious, it was hilarious going through their teeny, tiny arch in the Virginia Slide.  I hope that my Hayden has some good pictures of this because I did not have my camera with me.  Grab yer partner!!!!
Right after that….smores at the campfire and then bed! But not before we, Russell's had to continue on our reading streak, day number 400!!!!
We wind the weekend up with a parents vs kids water WAR!  Parents are in the trailer armed with hoses while the kids have water balloons and guns!  It was hilarious!!!!  After that pool wars and canoe races!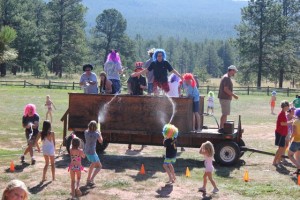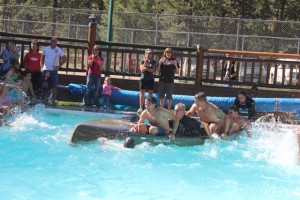 Oh what an adventure!!!!  I loved this time with my family!  Thank you God for this HUGE blessing!